WELCOME TO GARNET HILL LODGE - AN ADIRONDACK HOTEL & RESORT
Nestled in the mountains of upstate New York, near the Hudson River and Gore Mountain, our four-season Adirondack hotel and resort is a refuge from the pace and pressure of everyday life. Our rustic environment invites you to step back to more tranquil times.
In the winter, we're a premiere center for Adirondack cross country skiing and snowshoeing. In the spring, summer and fall we provide access to a wide range of warm weather activities including hiking, swimming, paddling, mountain biking, whitewater rafting and a host of local attractions. All year round the lodge and resort function as a unique event venue, with an outstanding restaurant, cozy pub, and beautiful grounds.
We invite you to relax, unwind and enjoy life lived on simpler terms.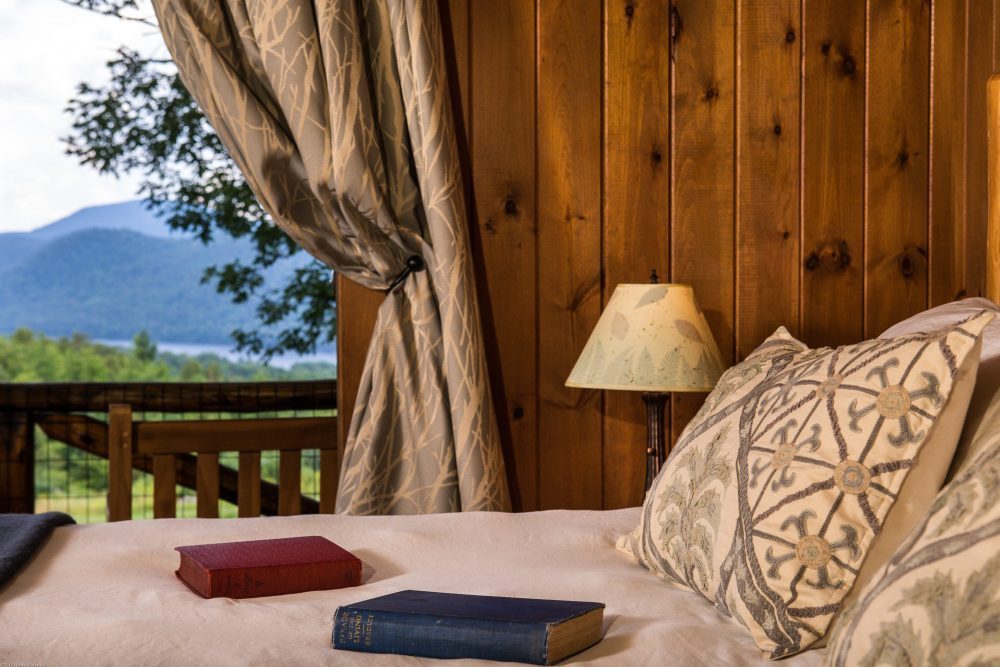 Lodging
Nestled in the Adirondacks, overlooking a beautiful pristine lake, with miles of private ski and hiking trails, the lodge is the focal point of a special place that offers options for activity as well as rest and relaxation.
Dining
The Log House Restaurant at Garnet Hill Lodge is dedicated to serving our guests the most delicious and passionately prepared dishes made from scratch with only fresh, authentic ingredients.
Outdoor Center
Nationally known for our terrain, snowfall and facilities, Garnet Hill is one of an elite group of Nordic ski resorts. In spring, summer and fall we offer a wide range of activities including hiking, biking, paddling, yoga, and swimming. We also boast a first-rate mountain bike park with miles and miles of trails to explore.