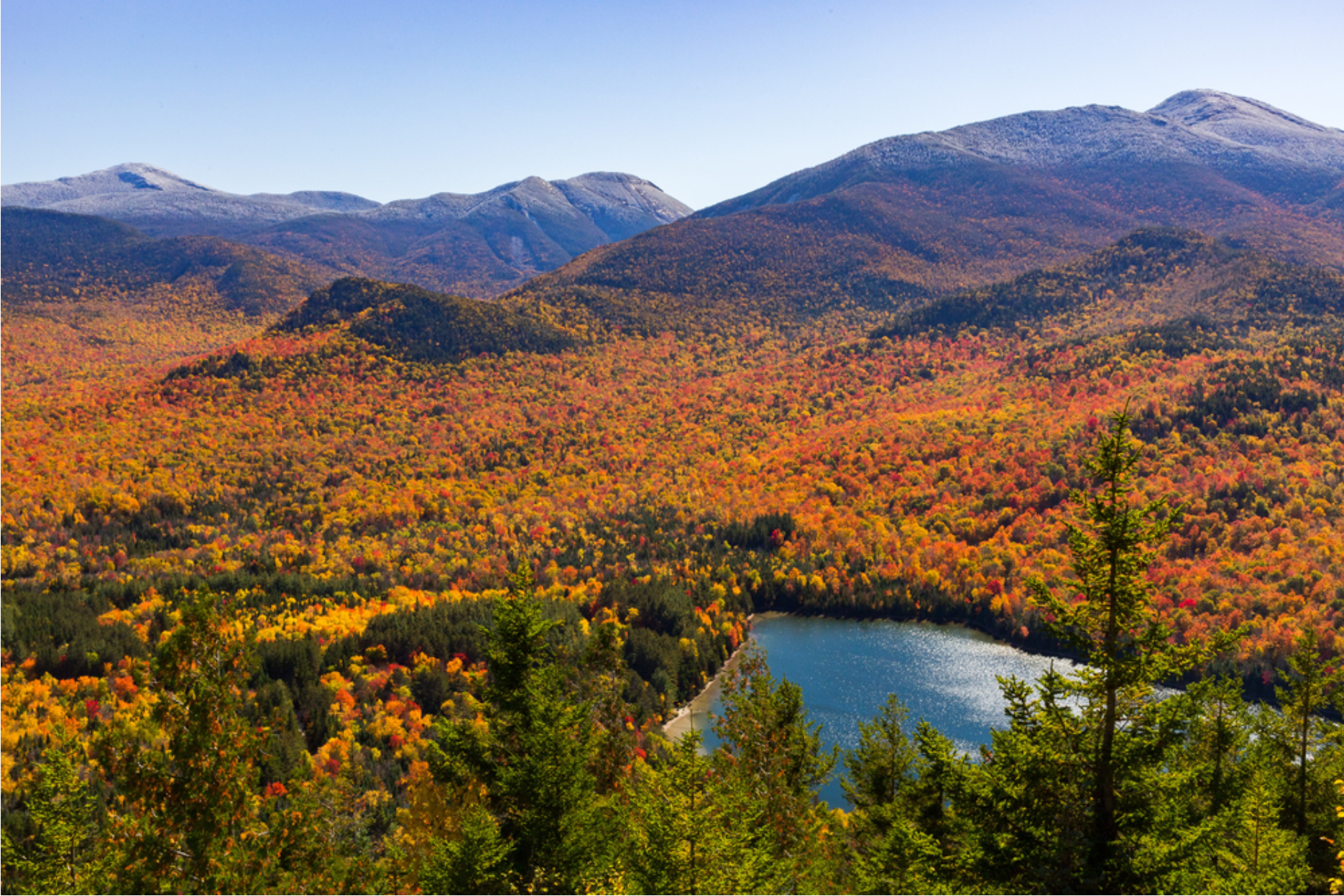 Discover some of the best hikes in the Siamese Ponds Area of the Adirondacks at what is likely to be the peak of fall foliage colors in the Adirondacks. Each day, choose from an easier hike or a more challenging hike. In the evening, enjoy a delicious buffet dinner with the group followed by time spent around the campfire, in the Garnet Hill pub with new friends, or listening to music by a local musician.
Easier hikes will include about 4 to 6 miles of hiking each day without significant elevation and on easier terrain. We are likely to choose destinations such as John Pond and Boreas Ponds. Highlights of the trip will include a hike to a lunchtime cookout at an old Sugar House where maple syrup was once made in the early Spring, and a trip to the Adirondack Experience Museum to discover the history of the Adirondack Park, as well as the land, industries, transportation, architecture and wildlife that exist within its boundaries.
Challenging hikes will include about 7 to 10 miles of hiking each day, some of which will include elevation of up to 2000 ft.  We are likely to include outings such as a hike up Peaked Mountain, conquering a summit in the High Peaks, a through hike starting from Chimney Mountain and ending at Garnet Hill Lodge, and a multi-modal day of canoeing and hiking.