Garnet Hill Lodge: An Adirondack Hotel Near Hiking Trails
Posted in Fall at Garnet Hill, General, Things to Do
When it comes to finding Adirondack hotels near hiking trails for your adventure, look no further than Garnet Hill Lodge! Our unique property features rustic charm and modern comforts, and is conveniently located near some of the Gore Mountain Region's most popular hiking trails.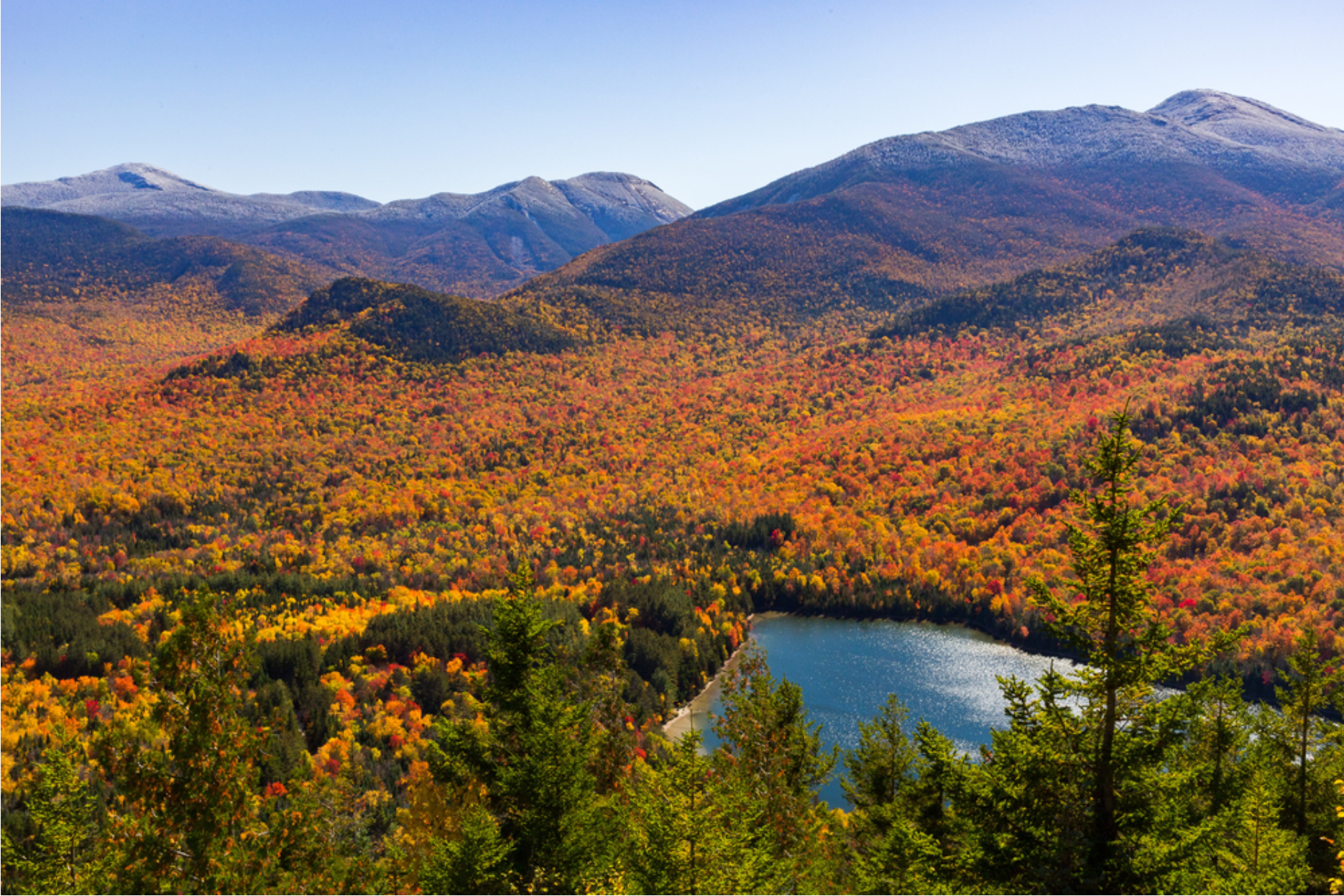 The Perfect Adirondack Hotel for Hikers
Guests can enjoy our own Garnet Hill hiking trails and can also hike other Adirondack trails near North Creek. If you're looking to conquer one or more of the High Peaks on your hiking adventure, our lodge is located just over an hour's drive from the High Peaks Wilderness. Overnight guests can request bagged lunches to bring with them on hikes, and can also refuel with dinner in our Log House Restaurant after a day on the trails.
Read on for some of our favorite hikes near Garnet Hill. Our Outdoor Center staff can help you plan the perfect hike based on your interests and ability level.
Peaked Mountain
Peaked Mountain is a local favorite because it's an agreeable and stable climb. The pond makes for a great stop before climbing the cone. Once you reach the top, you can take in the gorgeous views of the breathtaking Adirondacks.
Balm of Gilead Mountain
The Balm of Gilead Mountain trail starts right by the Garnet Hill Outdoor Center and takes you through beautiful forests to a magnificent cliff that overlooks tranquil Thirteenth Lake.
Chimney Mountain
This short but steep hike features a unique and exciting summit with caves as well as a grand view. As you approach the top, note that there are few steep sections of rocky terrain.
Garnet Mine Tour
Unlike other Adirondack hikes, this one leads to one of the oldest family-owned and operated mines in the United States. Barton Mine is home to the New York state gemstone: garnet. You can hike from the Garnet Hill Outdoor Center to the mine using the Halfway Brook Trail and the Botheration Pond Trail. Mineworkers would take the Halfway Brook Trail from their living quarters to the mine every day. Before re-tracing their steps to the Garnet Mine, please call ahead for details regarding tours and hours of operation as this is a seasonal attraction.
Lodging For Your Next Adirondack Hike
Garnet Hill Lodge offers more than comfortable lodging near North Creek, NY. We are also conveniently located adjacent to the Siamese Ponds Wilderness Area and near some amazing Adirondack hikes. Overnight guests get complimentary access to the Garnet Hill Trail System and our fleet of canoes and kayaks, as well as discounts on mountain bike rentals. When it comes to hiking the Adirondacks, you won't find better a better place to stay.