Gore Mountain Lodging Near North Creek NY
Gore Mountain is one of the Adirondacks' premier downhill ski resorts, but before you buy your lift tickets, you'll want to make sure you have the perfect place to stay. When considering hotels near Gore Mountain, you'll find that our property offers a unique combination of accommodations, on-site dining, and activities for the whole family that can take your Adirondack ski vacation to the next level.
Our Location
Garnet Hill Lodge is conveniently located just over 12 miles from Gore Mountain, so you can get from your room to the gondola in half an hour. All three of our buildings – the main Log House and the Birches and Tea House Cottages – are situated on a scenic and secluded mountain, which gives your stay added privacy and peace that you may not get at other lodging properties.
Wine & Dine Right On Site
Speaking of the Log House, this historic Adirondack lodge is home to a gorgeous stone fireplace that offers the perfect warmth and ambiance you'll be looking for after a day on the slopes. Enjoy an après-ski complete with a glass of wine or a cold craft beer by the fire before refueling with a delicious dinner from the Log House Restaurant.
The in-house restaurant serves breakfast to overnight guests each morning (included with your room rate!), and also offers lunch and dinner daily to overnight guests, locals, and day visitors. Chef Michael and the rest of the culinary team take great pride in preparing scrumptious dishes using fresh ingredients. Guests can also request bag lunches so you don't have to worry about buying food at the mountain.
Choose Your Room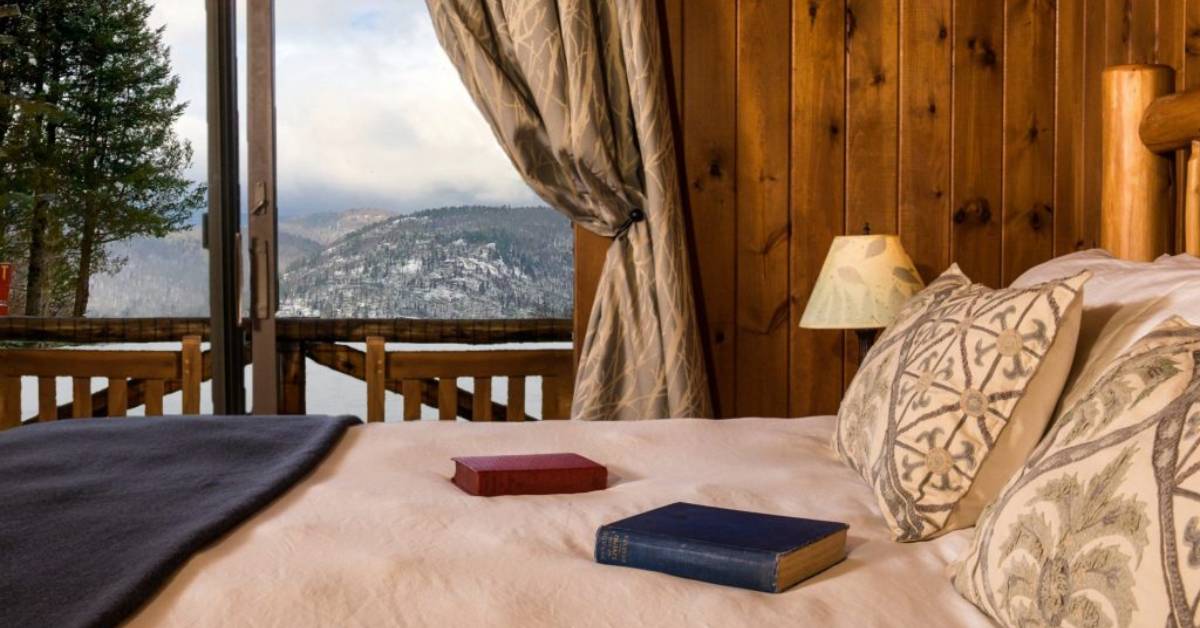 There are four different room options you can choose from: Log House Balcony Rooms, Log House Standard Rooms, Birches Cottage Rooms, and Tea House Cottage Rooms.
If you're traveling with children, we would recommend our Birches and Tea House Cottage rooms since they're a bit larger and will give your family more room to spread out. If your top priority is the scenery, you'll enjoy our Log House Balcony Rooms which overlook Thirteenth Lake and the surrounding mountains. For a more budget-friendly option, go for the Log House Standard Rooms.
Click here to learn more about our room options, and give us a call if you have any questions.
More Than Just A Place To Eat & Sleep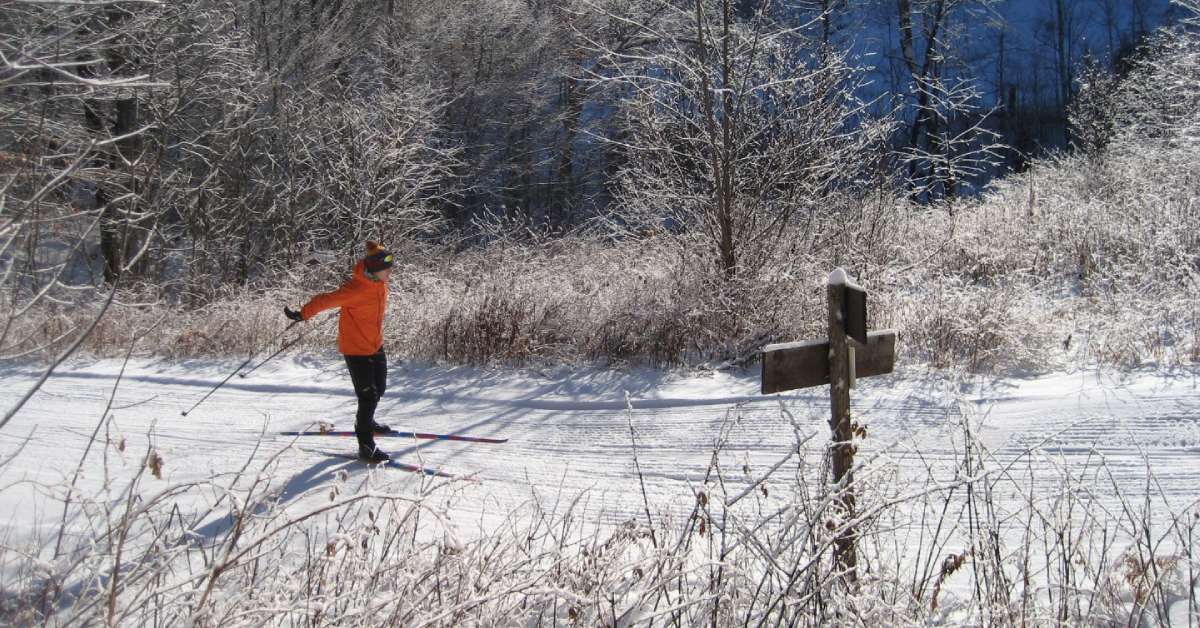 Perhaps what makes our Adirondack resort stand out the most among other Gore Mountain lodging options is that we offer 55km of cross country ski trails and 15km of snowshoe trails, plus equipment rentals and lessons for both activities. This means your downhill ski trip can become a well-rounded Adirondack winter getaway complete with multiple types of outdoor recreation. And did we mention that Garnet Hill Outdoor Center trail passes are included with your room? It's true!
A One-Of-A-Kind Gore Mountain Lodging Option
While there are several hotels near Gore Mountain, none is as unique and well-rounded as Garnet Hill Lodge. We look forward to welcoming you to our rustic Adirondack resort this winter!