Ski Gore Mountain and Stay at the Lodge
Flexible winter vacations that work for everyone in your group, allowing you to experience the best of both resorts! 
At the end of a great day on the slopes at nearby Gore Mountain, snuggle up to our large, beautiful garnet stone fireplace, enjoy après-ski drinks, or relax and enjoy the delicious fare in our Log House Restaurant and Pub.
Miles of trails and cozy accommodations. Get the best of both resorts in one vacation!
Unfortunately we are unable to offer any special Gore Mountain packages this year, but tickets can be purchased directly through Gore Mountain's website. The earlier they are purchased and the longer you ski, the better the pricing is.
We Have Three Room Types For You To Choose From: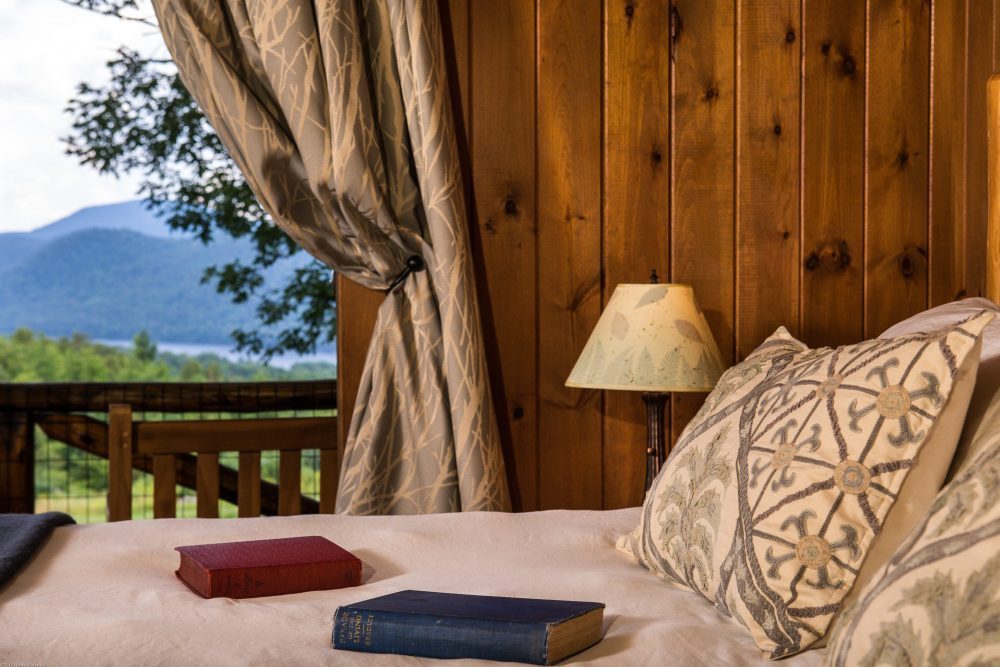 Log House Balcony Rooms
Log House Standard Rooms

Tea House and Birches Rooms