Things to Do in the Adirondacks During a Spring & Summer Retreat
Posted in Adirondack Mountain and Stream Guides, Spring at Garnet Hill, Summer at Garnet Hill, Things to Do
One of the most alluring factors for vacationing in the Adirondack Mountains is that it is a top-rated recreational destination all year round.  As much as we adore the winter months at Garnet Hill Lodge, we've already turned at least some of our attention to spring in Upstate New York.  In a matter of weeks , the icicles will melt, and familiar spring birds will return to their perches, giving way to a bevy of new outdoor activities better suited for warmer weather.  As such, we anticipate many travelers will be hoping to soak up the sun while immersing themselves in the scenic beauty offered by the mountain peaks and sparkling lakes and waterways found throughout our beloved Adirondack region.
Five Things to Do in the Spring & Summer at Garnet Hill Lodge
To help acquaint you with some of the warm weather activities in the Adirondacks, we put together a guide that will offer a few ideas.  Spring at Garnet Hill Lodge revolves around the changing seasons and a versatile assortment of sports and other outdoor recreational opportunities.  Here are some of our favorites:
Spring & Summer in Upstate New York: Explore the Adirondack Mountains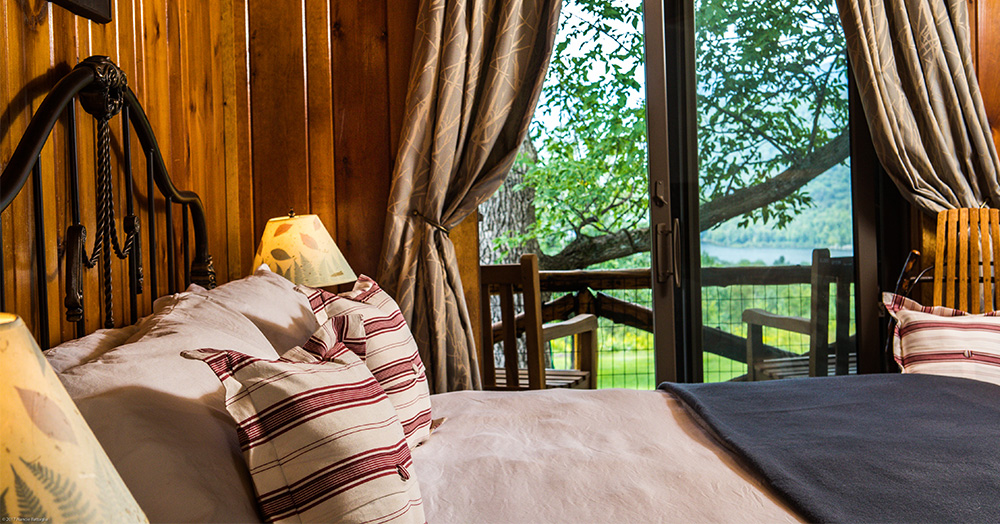 An Adirondacks retreat to our Gore Mountain lodge may just be the perfect remedy to shake off the winter doldrums, but don't take our word for it!  For rustically elegant accommodations offering a quintessential spring and summer experience in Upstate New York, Garnet Hill is ready to serve as the ultimate basecamp as you plan out exciting things to do in the Adirondacks.  Now is the time to book your next visit and explore all the region has to offer this spring and summer. For more information or to make a reservation, please contact us online or call 518-251-2444.