Family days at Thirteenth Lake!
Posted in General, Summer at Garnet Hill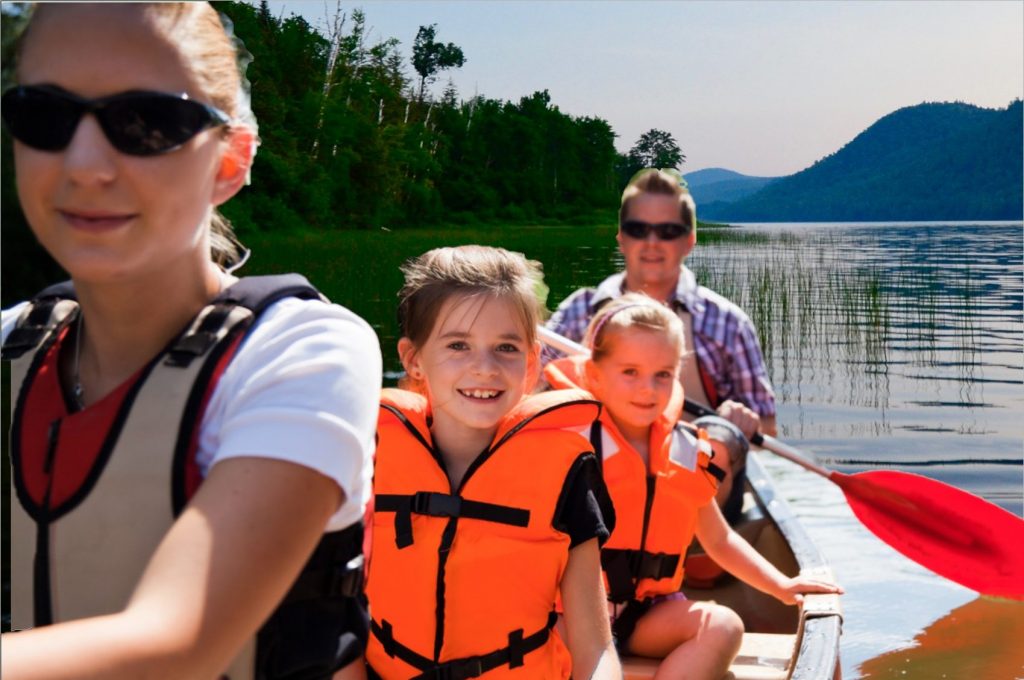 Garnet Hill Lodge wants you and your family to have fun in our Adirondack lodge NY while enjoying Thirteenth Lake! The whole family can appreciate this beautiful, scenic and peaceful place to rejuvenate!
Sandy Beach!
The sandy beach gradually declines into deeper water. There is a roped off shallow area for small children and deeper waters not far offshore for more experienced swimmers. Comfortable chairs are available for guests as well as barbecues and picnic tables, so feel free to make any day a beach day at Thirteenth Lake!
Swim Thirteenth Lake!
Fall in love with Adirondack lakes during your stay at Garnet Hill Lodge! The nearby Thirteenth Lake access for both supervised and open water swimming on a pristine lake. Swim to the middle of the lake and admire the majestic mountains around you and nature's call of the loons. Thirteenth Lake is a wild and beautiful, clear wilderness lake. Except for our beach, there is little other evidence of human activity. With no power boats permitted on the lake, this is an idyllic spot to relax and play!
Kayaking and Canoeing on Thirteenth Lake!
Garnet Hill Lodge is a fantastic location for Adirondack canoeing and kayaking! Thirteenth Lake is a tranquil lake, with gorgeous mountain views. It is fed by several streams from the surrounding hills and mountains. The lake's outlet is Thirteenth Lake Brook which flows down a winding path into the Hudson River in North River. If you would like to fish, the lake is stocked with a variety of fish: freshwater salmon, brown trout, and lake trout. Garnet Hill Lodge maintains 14 canoes and kayaks for you to enjoy during the day, dawn until dusk, as well as paddles and life jackets. Our beach attendant on duty will be happy to help you get the boat from the boat rack and take it to the lake and back. Go canoeing or kayaking to explore these exciting spots along Thirteenth Lake's pristine and almost entirely unpopulated shores. Loons and beavers are regular residents of the area as are ospreys, eagles, and hawks. Garnet Hill's Adirondack lodge NY, also offers the unique opportunity to paddle across the lake to hiking trails that lead up to Peaked Mountain, or Bull Head Mountain. These hikes make excellent day-long adventures! Ask the front desk staff about ordering trail lunches for you to take along on your discovery trip of the Adirondacks!
The whole family will love our Adirondack lodge NY, and Garnet Hill Lodge will love showing your family our breathtaking scenery.